Our Club 50+ English course is for everyone who
is seeking an active holiday with like-minded people
wants to learn how to speak more fluently in English
is looking for a unique intercultural learning experience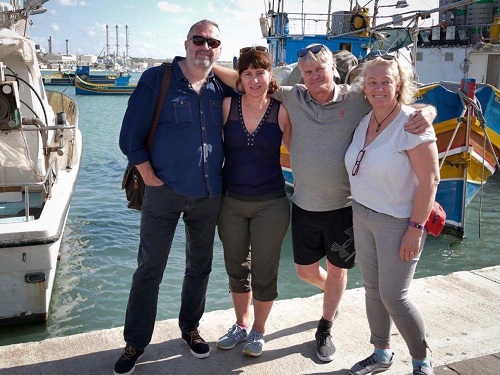 Our Mediterranean English Celebration (Club 50+) enables you to practise your English, explore Malta and Valletta the European capital of Culture in 2018, meet new people and make friends. The course duration is from 1-5 weeks and is held twice a year from 30 April – 1 June and from 01 October – 2 November.
Course and activities: €360 per week.
Participants have language lessons in the morning and communicate outside the lessons in English.
It is a unique intercultural experience on
Arts and crafts
Mediterranean cuisine
Country trekking and walks
Christianity and Knights crusaders and
Valletta the European City of Culture 2018