Delicious food, beautiful beaches, riveting festivals – there are so many reasons why to spend your school holiday in Malta, that we've made a list of the top 10!
10. Meet friendly people
Malta has always been known for its warm hospitality and incredibly friendly people. It's a great place to make new friends from all over the world with friendships which last a lifetime!
9.  Scuba Diving and Watersports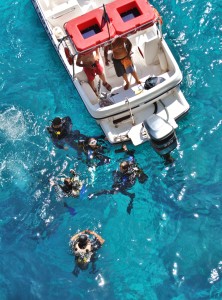 Malta is famous for its scuba diving sites such as the P29 and P31 Wrecks and the Azure Window.  With warm water and crystal clear water, it is also home to lots of water sports such as windsurfing, waterskiing, wakeboarding, jet skiing, kayaking and much more!
8. The Set of Hollywood Films
Do you love watching Game of Thrones? Or perhaps Gladiator, Troy, or The Count of Monte Christo are on your list of favourite movies?  Malta is renowned for having been the set of many Hollywood movies because of the island's stunning landscape.
7. Great Food
Originating from a fusion of cultures, Maltese food is deliciously and typically Mediterranean.  This means there is no lack of fresh fish, Mediterranean fruit, olive oil as well as traditional snacks such as Pastizzi and Mqaret!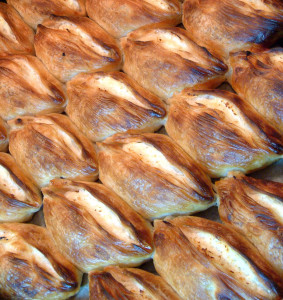 6. Isle of MTV and Festivals
Malta is quickly becoming a spot for festivals and music concerts such as Isle of MTV which is now in its 10th year! Bryan Adams, James Blunt, David Guetta, Lady Gaga, Maroon 5, Akon, Enrique Iglesias, Black Eyed Peas, Nelly Furtado, and Flo Rida have all performed in Malta! For more information visit: http://www.isleofmtv.com/
5. History and Culture
Coming from a decadent and profound historical background, Malta boasts extraordinary prehistoric temples older than the pyramids, more than 365 churches, amazing artwork, as well as plenty of museums and a wealth of delightful historical sights and beautiful architecture which are a must see!
4. Sun and sea and adventure
If you're visiting during your summer school holidays, you can soak up the sun and relax on glistening golden san of one of our scenic beaches. If adventure is more your thing, there are lots of places to go hiking all year round with the spectacular and rewarding views at the end of each trail!
3. Great Value
With low cost airlines flying to Malta, and inexpensive accommodation, Malta is a great place to visit if you're on a budget!  Try the NSTS Campus or NSTS Hibernia hostels for cost-effective and central accommodation.
2. Nightlife
Sliema and St Julians are thriving with young energetic people and dynamic bars and clubs! Valletta has also recently become a hub for activity for a relaxing evening out and is the European Capital of Culture for 2018! Visit http://valletta2018.org/ for more information!
1. We speak English!
English is the official language in Malta, so you can ask for directions in English and we'll be happy to help.  Because our English is so good, we also offer a variety of English language programmes! Try NSTS English Language Institute for high quality English courses!