As part of the 2016 FELTOM ELT Malta Workshop, our wonderful agents were not only invited to discover Malta crystal blue water and deep historical and cultural heritage, but were also invited to visit our welcoming school, the NSTS English Language Institute.  After receiving a tour of the school's modern and air-conditioned classrooms and indulging in some traditional Maltese food prepared with love, our Director of Studies Louis Grech gave the agents a short talk highlighting NSTS's unique features praised by our students and agents alike.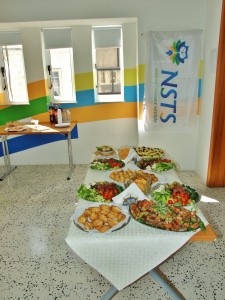 Did you know that NSTS English Language Institute is one of the 50 oldest English schools in the world?  And that NSTS is not only a founding member of FELTOM, but also the first English Language school and the first boutique school on the Maltese Islands?
The agents also learnt that NSTS is now accredited also by EAQUALS besides being accredited by FELTOM and licenced by the ELT Council. The school also continues to be a leading teacher training centre accredited by the University of Cambridge.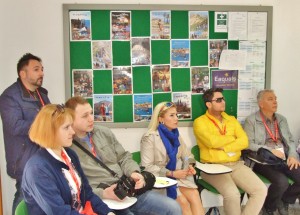 The quality courses at NSTS not only come from our highly experienced and qualified teachers but also from our smaller classroom size. Our classes have an average of 6 students all year round, resulting in personalised education to help students learn English at a faster speed!
One more thing you probably didn't know about NSTS English Language Institute, is that it is an NGO and that all profits go to the philanthropic foundation NSTF which is aims to help students with their studies.
Didn't make it to the workshop? If you would like to visit the the NSTS English Language Institute, we'd love to have you over!
Contact us on salesint@nsts.org for a customised tour!