The atmosphere at the Isle of MTV Malta Special is electric.  Picture the vibe of 50,000 people in one place, for one reason, sharing the same taste in music and the same magical experience.  Imagine 50,000 people singing along to every song as the summer sun sets behind the stage.
Since 2007, Malta has been hosting The Isle of MTV Malta special and this year will celebrate its 10th Anniversary show.  The Granaries Floriana, where the event is held every year, has seen the likes of Snoop Dogg, Enrique Iglesias, Maroon 5, One Republic, Akon, Lady Gaga, Black Eyed Peas… the list of superstar names is endless.   This year, Malta has the pleasure of hosting Jess Glynne, Wiz Khalifa and Steve Aoki.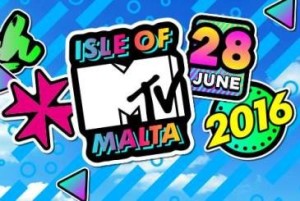 Besides all these big names, Isle of MTV Malta Special has welcomed thousands of fans, both locals as well as tourists who travel to Malta specifically for the concert.  What makes it so popular, besides the great line up of artists each year, is that it is completely FREE of charge.
The event takes place as part of Malta's Music Week which includes loads of fun parties and club events.  This year's parties are hosted at La Grotta Gozo, Aria, Gianpula and Café Del Mar to create a week of intense dancing and loud singing in between lazy days at the beach.
The best way to get to the concert is by public transport as the venue is located right next to the Valletta Bus terminus with buses to all parts of the island.  Both NSTS Campus and NSTS Hibernia hostel have easily accessible bus routes to the event. And with affordable prices, they are perfect for a free concert!
Location: The Granaries Floriana
When: 28th June 2016
Time: 6pm and continues after the sun goes down
For more information on accommodation please visit: http://nsts.org/accommodation-experience/
For more information on Isle of MTV please visit: http://www.isleofmtv.com/tv/