Once a year on the night of Notte Bianca, in the enchanting city of Valletta, windows in the street light up, doors open, and music fills the street.  Every year on this magical night, 60,000 people from different corners of the island flock to the city like children charmed by the magical music of the Pied Piper. Not far off from the setting of a fairy tale, the city Valletta comes to life for Notte Bianca.
Notte Bianca, which literally means 'White Night', is celebrated all over the world and Malta is no exception with this year's magical night set for Saturday 1st October 2016.  Now in its 11th edition, the annual event is a celebration of art, culture and people.  Each year shops remain open past their usual hours, and palaces and museums are open to the public free of charge. Thrilled visitors watch exciting theatre performances and view beautiful art exhibitions. Restaurants and bars are packed with people till late at night, whilst food stalls decorate the streets. And in the piazzas, musicians, bands and dancers take the stage to delight patrons with an open-air show.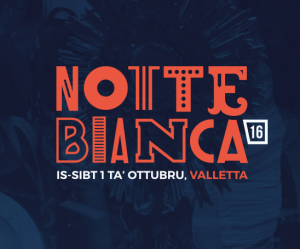 If that's not enough, the night also includes are competitions, games, handmade items and literature. A night not to be missed, Notte Bianca is believed to be the largest cultural event on the island.
Both our hostels, NSTS Campus Residence and NSTS Hibernia Residence are centrally located so that transport to the city is easily accessible.
For more information visit on Facebook
For more information on NSTS Campus Residence or NSTS Hibernia Residence please visit: http://lejlimdawwal.org/

Contact us on salesint@nsts.org for more information on accommodation options.