Henry J. Bean's quiz night
Come along and join Hank for a fun quiz night. Test you teams' general knowledge and win some great prizes. A night not to miss! Reserve your team table on +356 2370 2696. Price: €2.50 per person with a maximum of 8 people per team. Diners benefit from three hours complimentary parking. The quiz starts at 20:30 hrs.
Location: Henry J Beans at the Corinthia Hotel St. George's Bay, St Julians
Date: 26 January 2017, 8.30 pm
www.corinthia.com/en/hotels/malta-stgeorgesbay/dining/restaurants/henry-j-bean/quiz-night
Board Game Nights @ Institute of Digital Games
Every last Thursday of the month, the Institute of Digital Games hosts a Board Game Night. Where you can get gaming with like-minded people. We have a selection of board games to play if you want to try something new or you can bring your own. This event is open to the public, bring your friends to try out some new board games or revisit an old classic. Both veteran and new players are welcome. You'll need to bring your own snacks and drinks. In January 2017, we will have something special where you will be able to try some of the games made at the Malta Global Game Jam (http://maltagamejam.com/). Entrance is free for the board game night. Please see the event page for rules and available games.
Location: Institute of Digital Games at the University of Malta, Tal-Qroqq, Msida
Date: 26 January 2017, 7 pm
http://www.whatson.com.mt/en/events/events/14061/board-game-nights–institute-of-digital-games.htm
Nature Tours on Sundays – ERA
~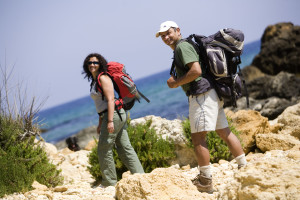 The public is invited to explore and get acquainted with the rich biodiversity of LIPPIJA, Għajn Tuffieħa, (Mġarr).
To book a place for these tours, visit our website on era.org.mt, call on 2292 3500/2292 3601 or send an email on info@era.org.mt Bookings will be taken on first- come first-served basis. The walks are graded 'difficult' due to steep clay hills. Attendees are to wear appropriate clothing and trekking shoes.
Location: Transport will be provided and will leave from Floriana (in front of Phoenicia Hotel)
Date: 27 November 2016
START TIME: 9:00am
END TIME: 12:30pm
Lippija, Mgarr