Notte Bianca | 1st October 2016 | Valletta
Every year on this magical night of Notte Bianca, 60,000 people from different corners of the island flock to Valletta and watch as the city comes to life! Notte Bianca, which literally means 'White Night', is celebrated all over the world and Malta is no exception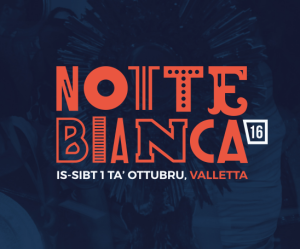 with this year's magical night set for Saturday 1st October 2016.  Now in its 11th edition, the annual event is a celebration of art, culture and people.  Each year shops remain open past their usual hours, and palaces and museums are open to the public free of charge. Thrilled visitors watch exciting theatre performances and view beautiful art exhibitions. Restaurants and bars are packed with people till late at night, whilst food stalls decorate the streets. And in the piazzas, musicians, bands and dancers take the stage to delight patrons with an open-air show.
For more information, please visit: http://lejlimdawwal.org/
 Romeo & Juliet | 5th October 2016 | Republic Hall MCC, Valletta
If you love classic music, ballet and theatre, don't miss the Crown of Russian Ballet dancers from the Bolshoi Theatre from Moscow as they perform Shakespeare's 'Romeo & Juliet'.  The event celebrates the 125th year Anniversary of the Sergey Prokofiev and 400th year Anniversary of William Shakespeare.
For more information, please visit: http://goo.gl/F26xSy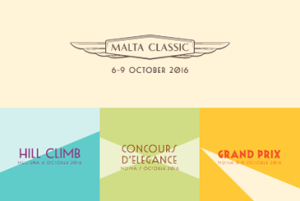 Malta Classic | 6th – 9th October 2016 | Mdina
This four-day classic car event is a must-see for all classic car fans!  Watch as classic cars race around the beautiful and historical city of Mdina.
For more information, please visit: http://www.maltaclassic.com. 
Birgufest | 8th – 9th October 2016 | Vittoriosa (Birgu)
Celebrating the one of the oldest and most beautiful cities of Malta, Birgu (Vittoriosa), Birgufest invites guests to view the city's architecture by thousands of candles. The event also holds lots of fun activities and historic re-enactments, accompanied by cheaper museum entrances, musical events, and food stalls!
For more information, please visit:  https://www.facebook.com/birgufest
Rolex Middle Sea Race| 22nd – 29th Ocotber| Valletta
Watch as sailing boats leave Malta's Grand Harbour with the beautiful backdrop of Valletta and race for 600 mile around the Mediterranean before arriving back!
For more information, please visit: http://rolexmiddlesearace.com/index.cfm
Hamrun Chocolate Festival | 19th October 2016 | Hamrun
If you love chocolate, don't miss the Hamrun chocolate festival where you will find everything chocolate! Last year saw 25,000 visitors, replicas made from chocolate, chocolate body painting and much more!
For more information, please visit:  http://www.il-hamrun.com/